The Warm-Up Ring e-Newsletter profiles Julia Tops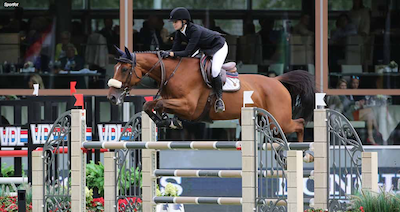 "Like most 18 year olds involved in sport at a high level, there is a ne balance between pursuing competitive goals and devoting enough time to studies. For Julia Tops of Calgary, AB, the balancing act is becoming easier to manage as she continues her university education while also following her passion for international show jumping competition."
Click here to read the article.