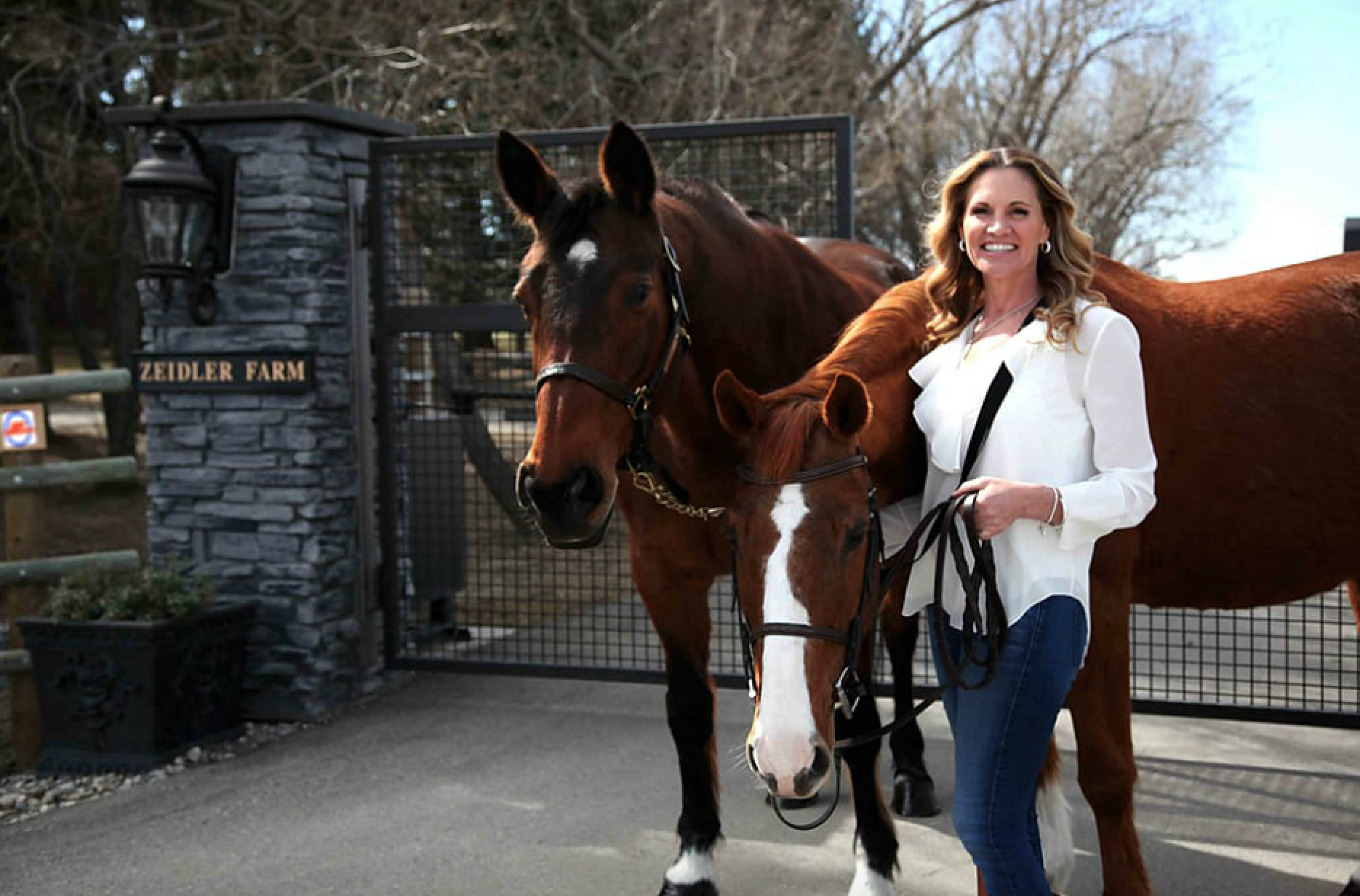 In her hometown of Edmonton, AB, Tani Zeidler began her riding career at the age of fourteen under her own tutelage. Since discovering her passion, she has found immense international success in the equestrian scene.
Tani's years as a junior competitor were spent showing at the Thermal Desert Circuit in Indio, CA, and the Winter Equestrian Festival in Wellington, FL. In 1994, as a fresh graduate from Pepperdine University, Tani placed seventh at her first World Cup Grand Prix in Monterrey Mexico. Receiving numerous Leading Lady Rider titles, she continued on her winning streak and finished second in both the 1994 Grand Prix of Paris and the 1995 Grand Prix of Zurich. 1995 was also notable for being the year that Tani joined the Canadian Equestrian Team Short List and received the Firestone Development Scholarship. That same year, Tani finished seventh in the du Maurier in the "Masters" tournament at Spruce Meadows.
A year after giving birth to her daughter, Julia, Tani earned her spot on the Canadian Show Jumping Team. At the 1998 National Horse Show in New York City, this new mom proved herself to be a formidable addition to the team after earning the best Canadian result in the Nations' Cup.
Tani is now dedicated to giving back to the sport that she loves through the Zeidler Farm breeding program and by offering world class educational programs facilitated by world renowned riders.
GET TO KNOW TANI
Describe the relationship you establish with your horses and how you go about cultivating that relationship?
Much of riding is about adapting to the horse— especially with an older horse. You need to give the horse time to get to know you so that it can adapt to you. You will have to change your training regimen in order to cater to the needs of your horse. I wouldn't recommend pairing a young horse with a young rider; you are putting two actors together with neither one knowing what they're doing. With an advanced rider and a young horse, you have to be prepared for error from the horse. It's like a toddler; it's very up and down and you must be very forgiving through the process. They will know what they need to do when they step in the ring, but that takes years of training.
What workout would you recommend to riders?
Hot yoga, spin, and barre class, all in rotation.
What was your most memorable experience in your riding career?
Placing 7th in the du Maurier International when I was 26.
Do you have a favourite horse?
Starvos. We were very much in sync; he jumped everything like it was nothing—no spurs and no bit. He was just amazing.
What is the one piece of advice you would give to new riders?
Be prepared for the ups and downs. One day you will be winning and then the next you fall off, but you have to keep going because consistency will follow. By putting the time in, your results start to level out and the highs and the lows are far and few between; you'll eventually find your footing.
Read more about Tani Zeidler in Canadian Horse Journal here!