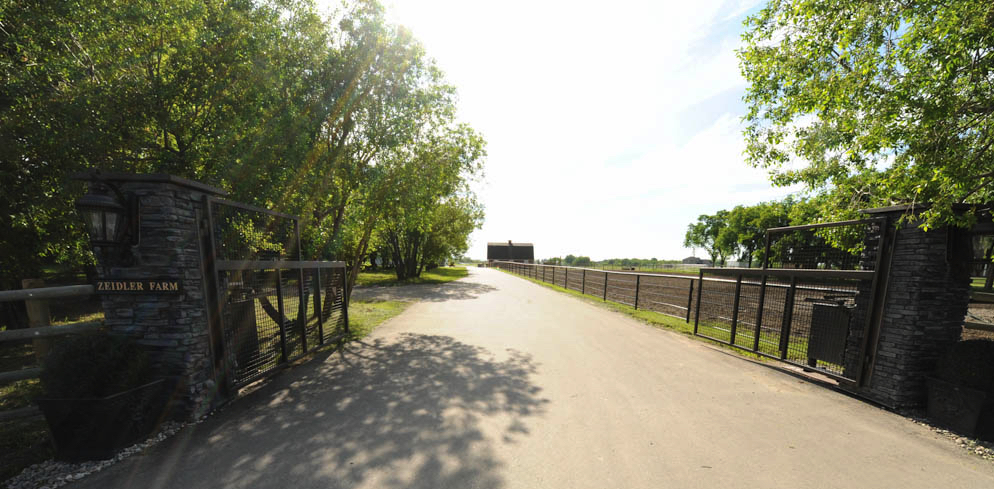 Zeidler Farm Canada is a state-of-the-art horse training, breeding and show facility located in DeWinton, Alberta. The farm is just 10 minutes South of the world famous Spruce Meadows.
The Zeidler facility is a horseman's dream with an International level grass Grand-Prix field that features natural jumps. The different types of obstacles include a bank, grob, table, water jump, and double liverpools. The grass ring is complimented by two large outdoor all-weather rings. The facility also features numerous grass and all weather paddocks and turn out fields.
Thoughtfully designed and planned, the oversized indoor area exhibits elegance and boasts many environmentally innovative features including lots of natural light. The white French footing is by renowned footing specialists NARS.
Part of Zeidler Farm's mandate is to give back to the riding community in Alberta and as a result they are pleased to regularly host exceptional educational opportunities, including clinics by world renowned facilitators like Eddie Macken, Katie and Henri Prudent and Laura Kraut to name a few.
This mandate has also provided the incentive for Zeidler Farm to develop one of Canada's premiere sport horse breeding programs. After only a few short years, the resulting offspring are already achieving outstanding success.