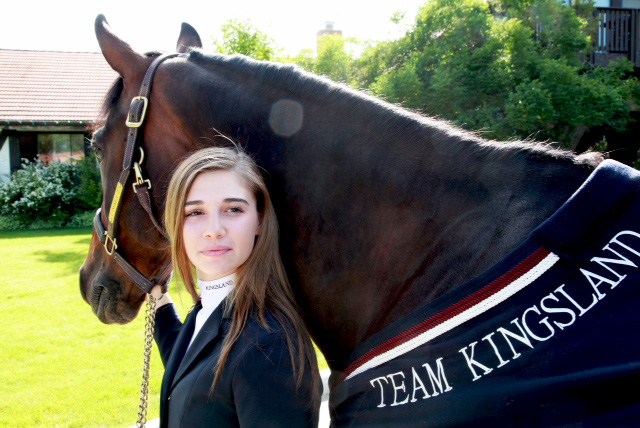 Born in Lucerne, Switzerland, Julia Tops is the daughter of Canadian Show Jumping Team veteran Tani Zeidler and Jan Tops, Olympic gold medalist for The Netherlands. Given the combined talent of her parents, it is little wonder that Julia excels in show jumping sport.Since her debut on the equestrian scene, Julia has proven that winning is in her genes. In 2011, she won the CET Medal Western Regional Final during the BCHJA Fall Finale in Vancouver, BC. That same year, she also competed in her first grand prix, finishing ninth aboard Zebu in the $10,000 Wise Equine Grand Prix during the Milner Downs Summer Classic III in Langley, BC.

Julia has continued her junior career by earning impressive results in the jumper divisions at shows across North America, including at the Winter Equestrian Festival in Wellington, FL, and Spruce Meadows in her hometown of Calgary, AB, as well as in Europe on the Global Champions Tour. She currently trains with Dick Carvin and Susie Schroer of Meadow Grove Farm in Los Angeles, CA.

A First Class Honours student at Calgary's Strathcona Tweedsmuir School, Julia is involved in the Model United Nations program which takes her to conferences around the world, and also volunteers at her local food bank. In addition, she combines charity work with her love of riding by being a Rider Ambassador for JustWorld International. Julia is also the first junior rider in North America to be sponsored by leading equestrian apparel company, Kingsland, having entered into a partnership agreement in 2014.
Articles